WHO WE ARE
We are two businesses with a shared commitment to helping others through the innovative, high-quality products we make and the profits we share with our mission partners.  
Fleetwood Electronics
We design, manufacture, and sell products that solve big problems. From insight to mass production, we do it all under one roof, ensuring a fast launch and a sustainable product that can evolve to meet ever-changing customer needs.
Image
Fleetwood Furniture
We help students learn by creating effective learning environments™. Our research-inspired classroom furniture and applications increase student and teacher engagement, connection and well-being. Plus, they support the multiple ways that teachers teach.
Image
Our Purpose
Image
WE'RE GOD-CENTERED
20% of our profits go towards supporting missions. Additionally, our employees are encouraged to participate in a 1-week mission trip annually.
Image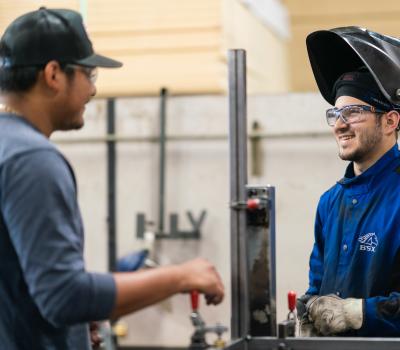 WE'RE employee-Owned
As a 100% employee-owned company we benefit from an exceptional level of commitment and dedication that results in a sustainable competitive advantage.
Image
WE SERVE OUR COMMUNITIES
Because we care about our communities, all of our employees are encouraged to dedicate at least 13 hours of their time to community service every year.