Come to Fleetwood, stay at Fleetwood
At Fleetwood, you're never just an employee – you're part owner. Our company is 100% employee owned through our Employee Stock Ownership Program, so it's no wonder that people who come to work at Fleetwood tend to stay a long time!  Our employees tell us they also appreciate our clear purpose, our commitment to mission work and the personal connections that form in a smaller company like ours. If you are looking for a company where you – and your work – really matter, you've found it!
Purpose, Values and Principles at Fleetwood
Fleetwood is a Christ-Centered organization. We strive to act in a way that is consistent with the teachings of Jesus, always loving one another unconditionally and giving generously to those in need. In accordance with the teachings of Jesus, we encourage diversity and celebrate inclusion. Stated simply, we believe in striving to live the way that Jesus did and will welcome people of any background onto our team. To help us live like Jesus, we follow 6 guiding principles.
As Fleetwood Employees, we are also the sole active owners of the company. Accordingly, we do everything we can to help the company deliver on its Purpose. To help us accomplish this goal, we have 5 guiding principles:
Summer is an especially busy time in our industry, so we also offer seasonal positions for students and teachers when they're not in school. We offer on-the-job training, competitive wages and a bonus at the end of the summer! If this sounds like something you're interested in, click the button below to apply or fill out the contact form with questions.
From our CEO
"Fleetwood's focus on honoring God, combined with its employee ownership model creates a foundation that is unshakable. It's what allows Fleetwood to focus its energy on how to best love and care for others." -- Jason Grant, Fleetwood Group CEO.
Join us in serving our communities 
Fleetwood dedicates 20 percent of its profits to mission work around the world, and provides paid-time off for employees who wish to pursue their own passions around community service. Not only does Fleetwood allow team members to take paid-time off to volunteer, we also organize off-site and in-house volunteer events for team members to be able to participate in regularly. Because one of our core values includes "giving generously to those in need" we believe that we should not only donate but also give of our time and our skills in order to give back to the incredible community here in West Michigan and beyond. 
Image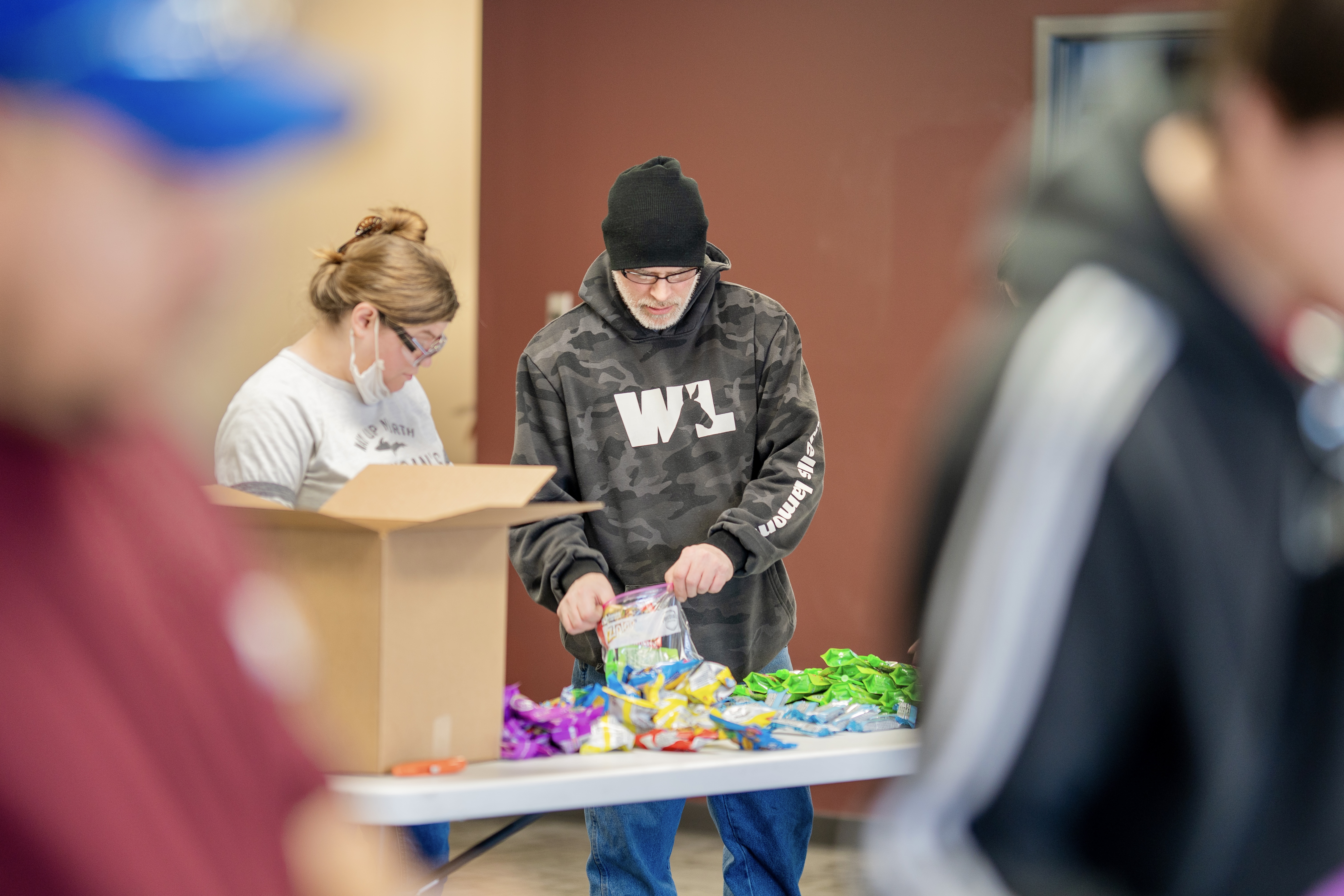 What Our Staff Says
Image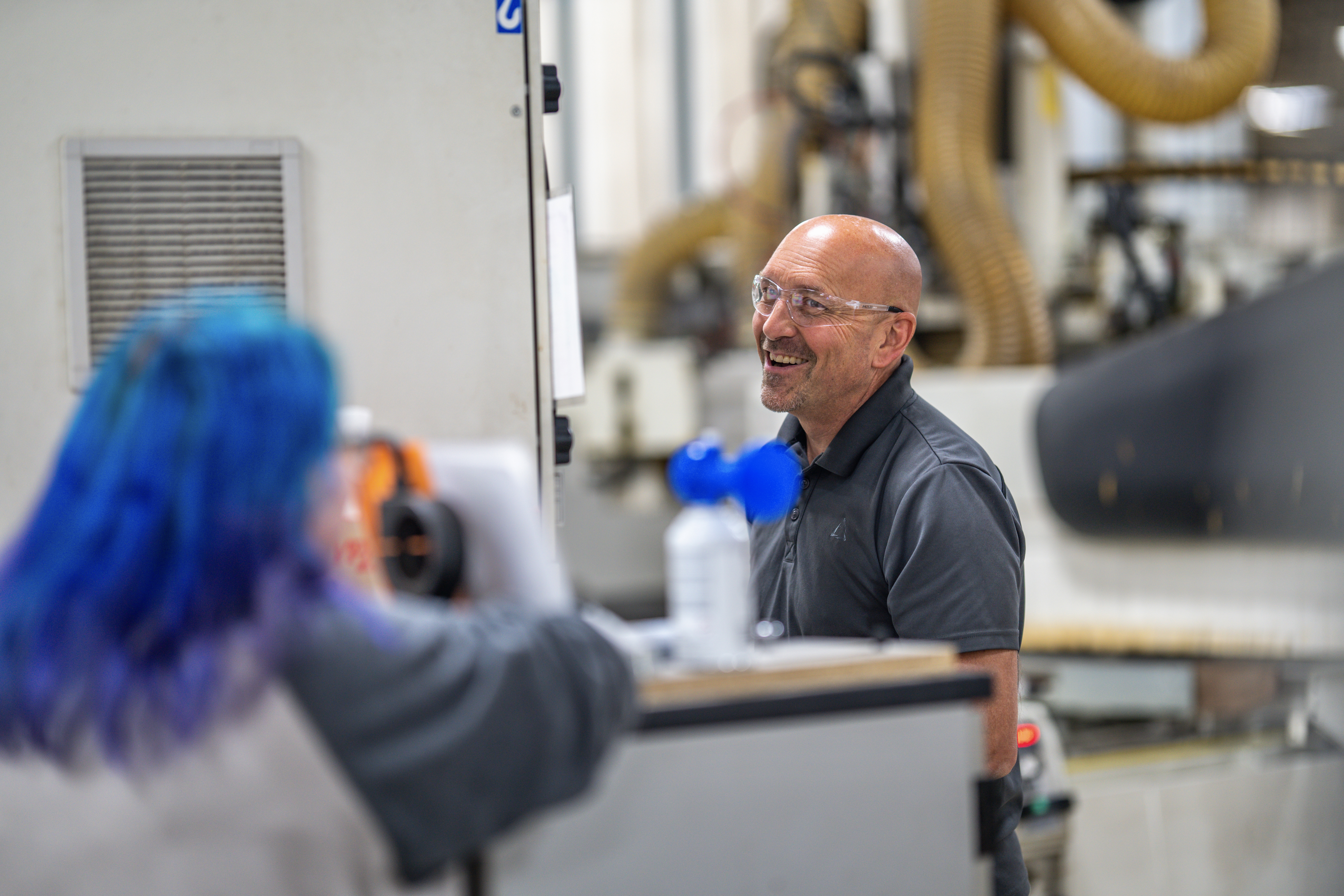 "It makes me proud to be a Fleetwood Owner because we are a Christian company, and the Employee Stock Ownership Plan is a bonus to have. Our employees are incredible. It may sound sappy, but we're a family here. I love coming to work every day and doing what I do and teaching people how I do what I do to help them better themselves."
Scott F.
Team Leader
Image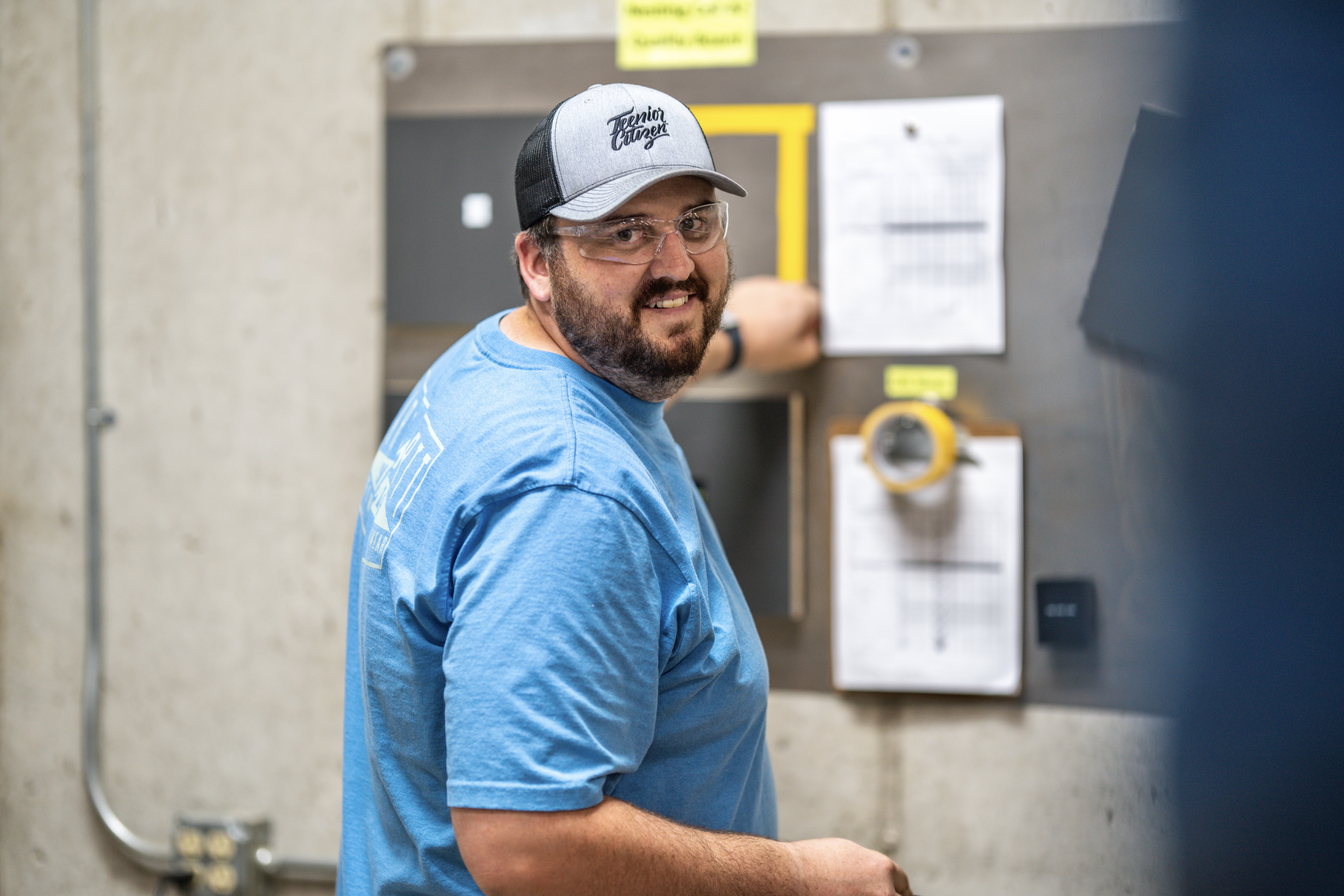 "We have people that say 'the day went too quick' and 'I didn't get everything done that I wanted to get done' which is good to hear because they are setting their own goals and achieving them on a daily basis. We make furniture with a meaning behind it. It's not just wood and screws, it's much more than that. We put a lot of thought into how the product should be made so that students can actively learn."
Sean S.
Senior Team Leader